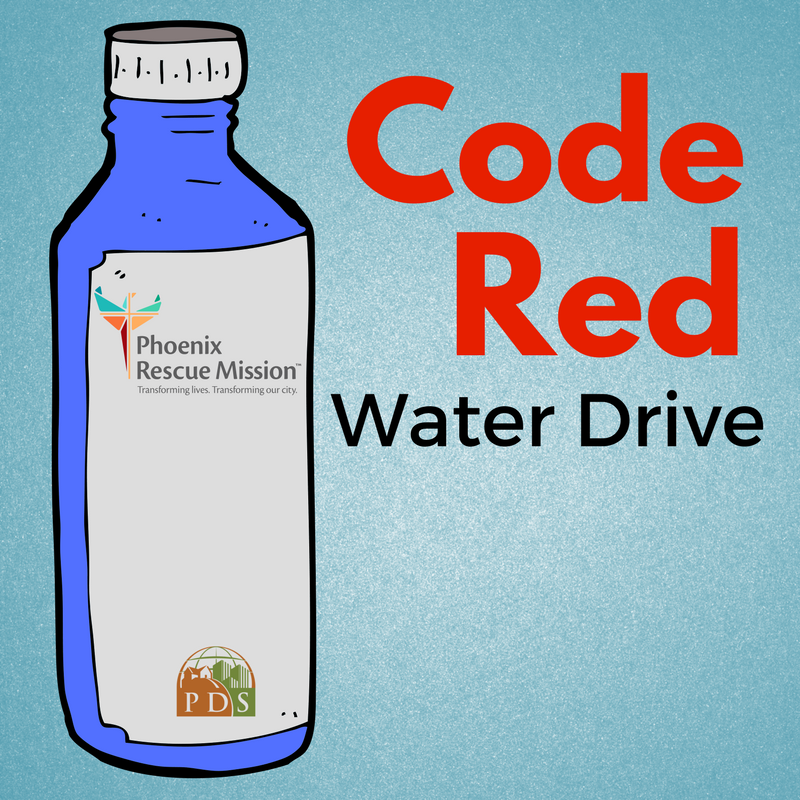 Code Red Water Drive
The newly created PDS Philanthropic Board is announcing the first opportunity to give back to our community: The Code Red Water Drive
We are teaming up the Phoenix Rescue Mission to bring water to the homeless during the HOT Phoenix summer.
Did you know?
In extreme heat our bodies need 4 liters of water a day, twice the normal amount.
In 2015 at least 56 people died from heat related deaths.
The Phoenix Mission started their Code Red program with the goal to bring that number down to 0.
In 2016 there were 2 heat related deaths.
Starting Monday May 1st, 2017 we will be collecting water bottle donations here in our Peoria, AZ office. Spread the word!
We have an online link for monetary donations. Please pass it on to your HOA Boards and Communities: Link to Phoenix Rescue Mission
More information will be coming. Be sure to check the PDS website in the next few weeks for some exciting ways to get involved.
Thank you,
Your PDS Philanthropic Board