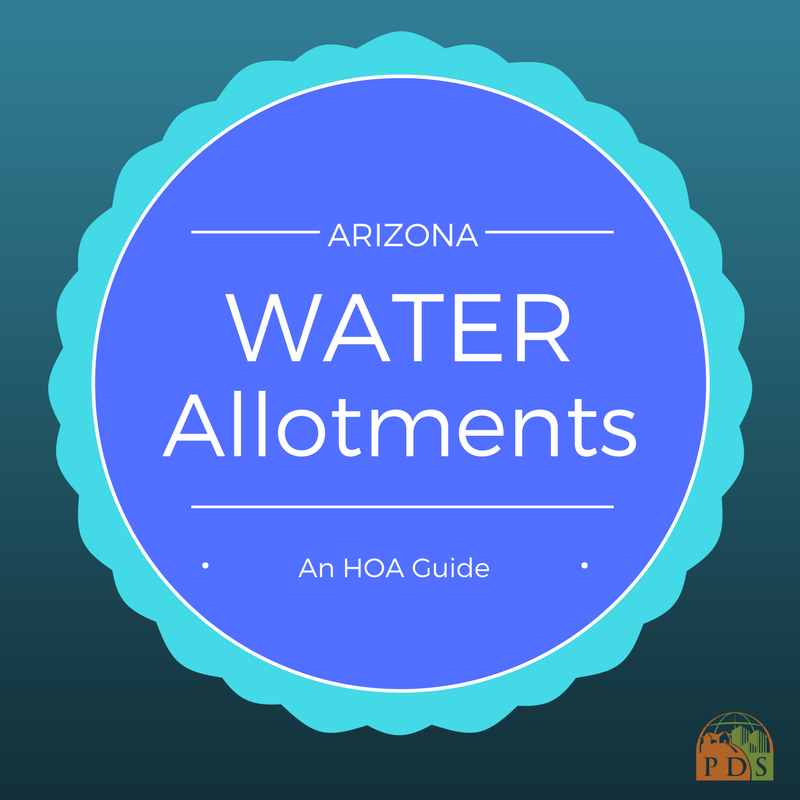 Best Arizona HOA Resources for Water Conservation & Allotments
Sure, April is known for taxes, but the Grand Canyon State also spends this month celebrating the most precious of resources – WATER – with Arizona Water Awareness Month!
Make sure your Arizona HOA community stays smart, sustainable, and responsible with these water conservation and allotment resources:
Arizona Water Awareness Month (waterawarenessmonth.com): The official website of this holiday is full to the brim with news, tips, and special events all centered on building awareness of water's value – this month, and every day.
Arizona Municipal Water Users Association (www.amwua.org): The nonprofit Arizona Municipal Water Users Association (AMWUA) has four-plus decades of experience in helping to "provide assured, safe, and sustainable water supplies" to local communities. "Residents and businesses play an important role in helping to manage water supplies sustainably," according to AMWUA. "Converting to drought-tolerant landscaping, learning how to water landscape plants correctly, and changing out old fixtures and appliances with WaterSense labeled models now will start saving water and money that much sooner." Check out their page for a host of resources for homes, businesses, and landscaping, as well as details on informative public meetings in Arizona.
The City of Scottsdale (http://www.scottsdaleaz.gov/water/home-owners-associations-multifamily-residences): "The HOA's water use in December, January and February determines the sewer fees for the next year," says Scottsdale's website, which includes more helpful tips, including information on water rebate programs.
The Water Use It Wisely Campaign (wateruseitwisely.com): The Water Use it Wisely Campaign offers terrific resources – one of our favorites is the 100+ Ways to Conserve, tips and (free) colorful, downloadable posters that can be shared with homeowners and community members on social media or displayed throughout the community.
Arizona Department of Water Resources (azwater.gov): This government site, dedicated to "securing Arizona's water future," might just be the best place to understand laws and policies related to water use and conservation, including an interactive timeline map of the state's water management efforts.