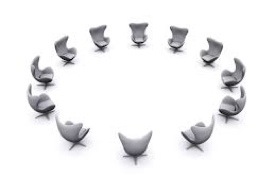 There may be a million things you'd like to change about your HOA board meetings, but there's one easy thing you could do today to maximize their efficiency and productivity.
And it doesn't cost a penny.
It may not be glamorous, but one of the best ways to keep things focused and forward-moving is to follow a meeting agenda. If you don't already have an agenda, you should start using one. If you do have one and the style isn't working for you – maybe you've never understood the reason it's laid out the way it is – there is a lot of guidance available online, as well as a plethora of free templates for you to try. (Keep in mind, some states regulate the contents of the agenda. Arizona law requires that any "open agenda" section must detail which subjects will be discussed and voted on, so be as specific as you can be in that area.) That being said, there are different styles and different templates that might fit you and your board well – and many of them are absolutely free. Here are three of the easiest-to-adopt templates:
The Basic HOA Board Agenda Template
This template, found at Wikihow, is nothing fancy – but it will run you through the basics like attendees, objectives, and schedules. It's clear, concise, and can help you outline your overall goal while sticking to a schedule. Wikihow is also a good resource for more background on how to create your own agenda.
The Detailed HOA Board Agenda Template
If you'd prefer a more formal approach, Roman numerals and all, this detailed template from HOASupport.com may be perfect for you. It's only one page, but there is a lot of ground covered, and issues are broken down into several bullet points. This website also features a host of other forms and templates that could be helpful for your board.
The Learn-as-You-Go HOA Board Agenda Template
Maybe you'd like more than a fill-in-the blank template – maybe you'd like a little background and instruction as you go, but you still want a fairly simple and approachable outline. If so, this sample board agenda from Davis-Stirling may be for you.
Whichever style you decide on, know that having an agenda that works for you and your board could save you more than a little time and hassle! Which do you prefer for your HOA?