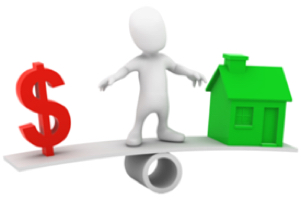 5 Ways to Ruin Your HOA Collections Process
Managing the collections process of your homeowners association can be a dicey undertaking when unpaid dues increase in frequency (or length of delinquency). However, if you self-manage your HOA collections, it's especially important that the process is done, and done well.
If there's one thing that will make your homeowners angry, it's the delinquent dues of a few creating problems for the majority through assessments, increased HOA fees, or a host of other negative consequences.
Here are five things that can ruin your HOA collections process, and get homeowners up in arms.
Wait too long to act on delinquent dues.
The longer that a delinquency continues, the more difficult it will be for the HOA to recoup those funds in a timely manner and avoid unpleasant legal action. Make sure that the board takes action as soon as it spots a potential situation.
Leave the process vague and open-ended.
One quick way to be misunderstood – or ignored – is to leave the HOA collections vague and open-ended. Communicate with the delinquent homeowners in a clear and thorough manner. Let them know exactly what is expected of them, when it's expected, and precisely what the consequences will be.
Don't give manageable alternate options.
It is essential that the HOA be firm and consistent when dealing with collections. But firm and consistent can also be fair and reasonable. If a delinquent homeowner is facing serious consequences like foreclosure, consider offering them a repayment plan that is more workable for their budget and gives the HOA a better chance of ever seeing the funds.
Only involve the homeowners.
In the case of homeowners who rent their homes out, it makes sense to involve their renters. Communicate with renters about the consequences of overdue funds, and consider having all incoming renters know that they will be responsible for HOA dues if a landlord falls behind.
Ignore the legal process for collecting funds.
Part of managing the collections process well is making sure that the HOA is fair, firm, and legal. Make sure that your HOA board stays on board legally, and follows the appropriate process for filing liens, composing letters, and preparing collection files for attorneys.
Need more help with your hoa collections? View our HOA Collections page or visit our Meet Our Team page to contact one of our HOA accounting and collections specialists directly. We are here to help!