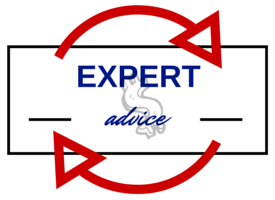 Our HOA Accounting Advice for Self-Managed Communities
"There's no business like show business, but there are several businesses like accounting."
That's talk show host pioneer David Letterman, who recently left his post at "Late Night," joking about the oft-maligned work of accounting. And though he's not the only comedian to make wisecracks about it, the truth is that accounting is a vitally important to any business, including HOA management. If your community has decided to self-manage, it's even more important that there's no "funny business" when it comes to your books and accounts.
We've culled several pieces of advice for those homeowners associations that have decided to go their own way in the area of accounting:
Practice Transparency
Perhaps the most important thing for an HOA board to remember is the importance of metaphorically (and literally) open books: for legal and ethical reasons – as well as a spirit of cooperation and teamwork – accounting matters should be fully transparent before fellow board members and homeowners.
Lock Down Expenses
It's smart to streamline expenses and arrange for them to be as predictable as they can be. Of course that's not always possible, but one way to work toward that is to sign contracts with vendors whenever you can. It helps your accountant to better predict regular expenses and avoid, say, an astronomical, unexpected bill from the landscaper.
Consider Daily and Long-term Issues (Reserve Studies)
Understand that there are different types of accounting that you'll need to manage, from daily and monthly to longer-term issues. Accounting responsibilities that pop up regularly include homeowner inquiries, assessment payments, bank statements, vendor payments, and escrow requests. Longer-term issues like year-end financials and reserve studies may not happen every day, but they are incredibly important for the long-term health of your HOA's finances.
Arrange for Professional Review (CPA Audit)
Even for self-managed communities, it's wise to get professionals involved from time to time – especially when finances are involved. Consider hiring a CPA to perform an annual review of your HOA's books.
Ensure that Your Board Members Stay Informed
Encourage – or require! – HOA board members to attend classes. At PDS (Peoria, Arizona) we offer courses on Arizona HOA accounting basics like "Budget Planning" and "Reserve Studies." You may also check out Community Associations Institute for a list of their online classes.