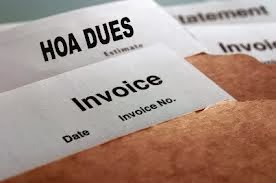 The dreaded topic…HOA Fees….
Board members have to determine them, enforce and collect them, and decide when to raise them (the undoubtedly unpopular decision). And homeowners generally don't like paying them. A recent article by Joe Ducey on abc15.com sites one of the biggest complaints of Valley HOA residents is that residents don't really know where the fees go.
AH HA! Light bulb moment HOA board members! No one wants to talk about it because they may feel "ripped off" or don't understand the fee system.
How can I be more transparent about where the HOA fees go?
#1 Make sure – absolutely positive – that your community members have access to the board meeting schedule. You could use facebook, common areas, or emails. Make the HOA community aware and always feel welcome to come to the meetings where they can hear first-hand how fee increases are determined. Read more about Arizona's Open Meeting Law.
#2 Be honest and open when a homeowners asks about fees.  More importantly, if you are the HOA board member, you better know where your fees go.  You are already aware that this is an uncomfortable topic, so know your stuff! Then the conversation won't feel as tense.
#3 Create a scenario "if HOA fees didn't exist." This doesn't need to be a public document, but the exercise in itself prepares board members for those pivotal talking points during homeowner conversations about the fees.
#4 Post ideas on how to keep costs low to your facebook, community website, and/or newsletter. Give a good cause and effect example that increased fees in your HOA community in the past. Real life examples are the best storytelling tool you have!
#5 Anytime an adjustment is made to the fees, publish or announce it. We understand this is not always possible, but think of a creative & efficient way to get the message across. You must include this in your meeting minutes anyways, but wouldn't be nice, as a homeowner, that you got a personal notice as well? Let's face it, not all homeowners are going to attend meetings or read the minutes. Here's some tips on how to increase attendance at HOA meetings.
Good luck and tell us what worked for your HOA Board!